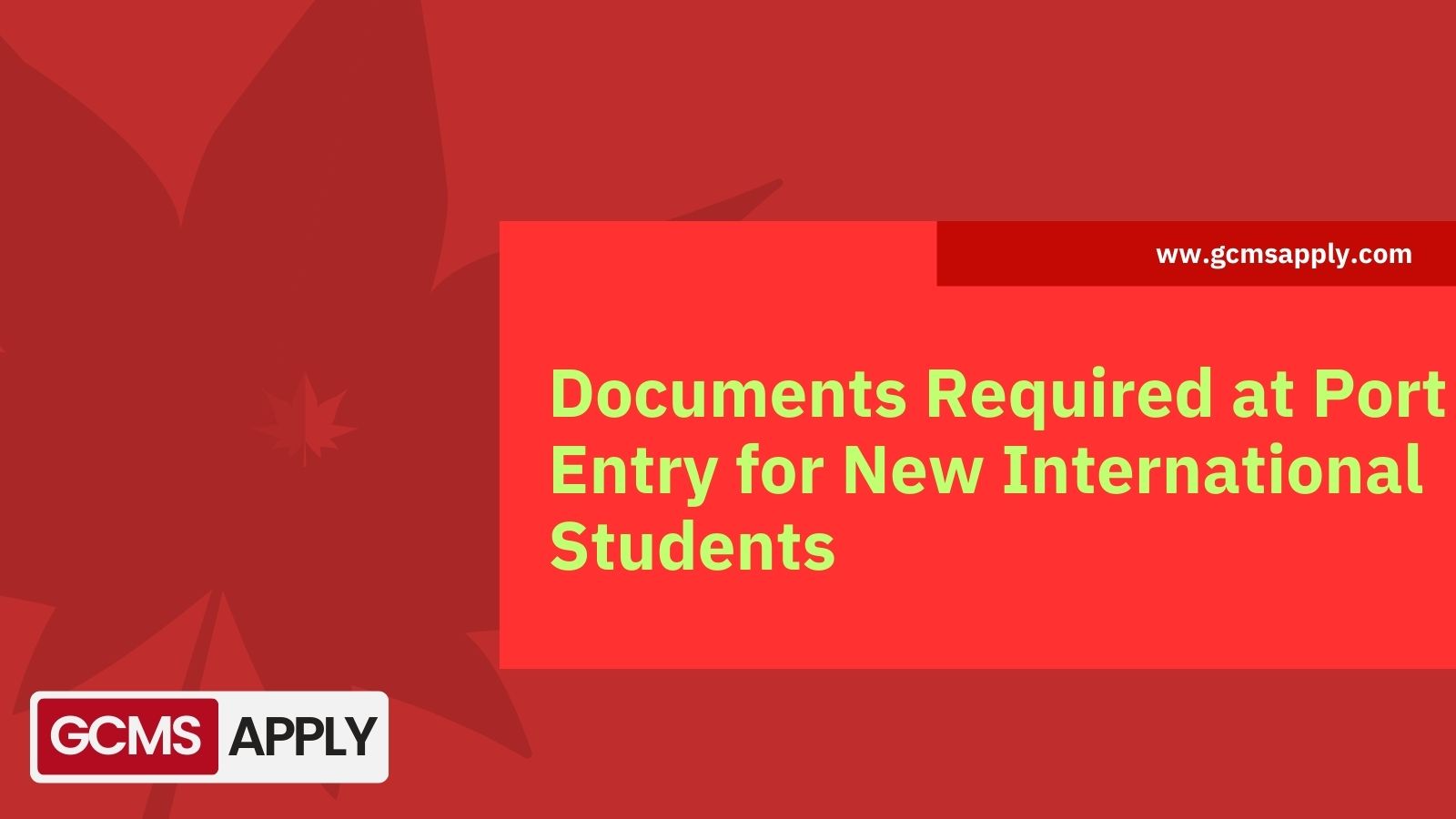 In a crucial guide for incoming international students, the Canada Border Services Agency (CBSA) has compiled a comprehensive list of seven essential documents that new students must possess to avoid potential immigration delays or even the risk of being returned to their home countries. As the fall 2023 intake approaches, students are urged to ensure they have the following documents before embarking on their journey to Canada:
Acceptable Travel Documentation: A valid passport is a must-have for entry into Canada.
Letter of Introduction or Study Permit: Students must possess either the letter of introduction from the port of entry, which was sent by the visa office upon approval of the study permit, or a valid study permit if already obtained.
School's Letter of Acceptance: A copy of the official letter of acceptance from the educational institution must be on hand.
Study Visa Foil or Electronic Travel Authorization (eTA): A valid study visa foil stamped in the passport or an eTA is necessary for visa-exempt countries.
Proof of Sufficient Funds: Students need to provide proof of financial sustainability during their stay, often demonstrated through a Guaranteed Investment Certificate (GIC).
Clean Criminal and Immigration Record: Students must not have any criminal or immigration-related convictions, unless a pardon or rehabilitation has been granted.
Valid Immigration Medical Exam Results: Being in excellent health and having valid immigration medical exam results at the time of entry is essential. If the medical exam expires before entering Canada, a new one is required.
CBSA advises students to keep these documents in their handbags and refrain from placing them in checked luggage.
Frequently Asked Questions (FAQ) by New International Students
1. When can new students come to Canada on a study visa?
There is no specific timeframe set for new international students with study visas to travel to Canada. Those with valid stamped visas and complete documentation can settle into the Canadian community at any time. However, engagement in work or studies is only allowed once their courses officially begin.
2. I have a connecting flight with a short layover. Should I be concerned about missing my second flight due to immigration procedures?
During peak seasons, such as the fall 2023 intake, there is a higher probability of missing connecting flights due to immigration procedures. It is advisable to contact your airline for potential alternative flights or consider booking a new one after completing the immigration check.
3. Can I do my immigration check at the final destination airport?
No, all new immigrants or temporary visa holders must complete the immigration check at the first Canadian port of entry, regardless of their final destination within Canada. This can be an airport, land border, or waterway entry point.
4. What should I do if a CBSA officer denies issuing a study permit at the airport?
If you are denied a study permit at the airport, the actions to take depend on the reason for denial. If a required document is missing, you may request entry as a visitor, given you have a valid visa. However, for serious offenses or fraudulent documents, individuals may be sent back to their home countries. Remember, CBSA officers have discretion in their decisions, so cooperation and courtesy are crucial.
International students are encouraged to follow the Canada immigration website for all the correct information and updates before finalizing a decision. Study permit: Prepare for arrival – Canada.ca