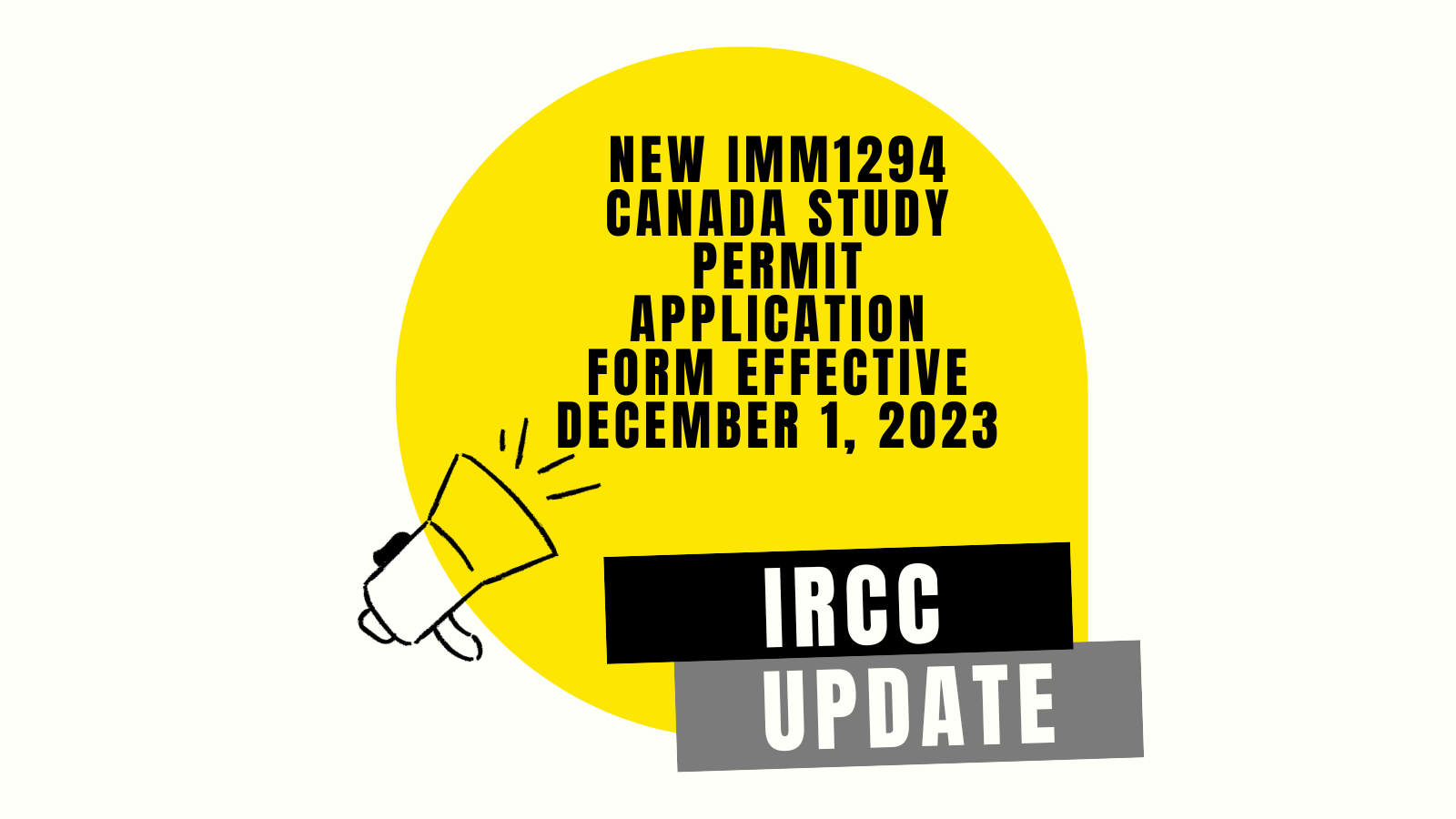 Ottawa, Canada – In a significant update for international students, the Canadian Immigration, Refugees and Citizenship Canada (IRCC) has announced the release of a new version of the study permit application form (IMM1294). This change, effective December 1, 2023, mandates all applicants to use the latest version of the form for their study permit applications.
The IRCC has been actively working towards streamlining the application process for international students. This new form is part of these efforts, designed to make the process more efficient and user-friendly.
Applicants who are planning to apply through the IRCC secure account must ensure they are using the updated version of the form. The IRCC has clearly stated that any applications submitted on or after December 1, 2023, using the old version of the IMM1294 form will not be processed.
The updated form and additional details about the application process are available on the official website: canada.ca/en/immigration-refugees-citizenship/services/study-canada.html. Applicants are encouraged to visit the site for the most current information and guidance.
The IRCC's commitment to facilitating a smooth transition for international students is evident in this update. The new form is expected to reduce processing times and improve the overall experience for applicants.
International students contribute significantly to Canada's cultural diversity and economic vitality. The government's focus on enhancing the application process underscores Canada's position as a welcoming destination for students from around the globe.
The IRCC advises all potential applicants to review the new form and related instructions carefully to ensure their applications meet all the necessary requirements. For assistance, applicants can reach out to IRCC support services or consult with educational consultants specializing in Canadian study permits.
As the December 1 deadline approaches, students and educational institutions are gearing up to adapt to this change, marking a new chapter in Canada's approach to international education.
Click here download latest Study Permit Application Form IMM1294