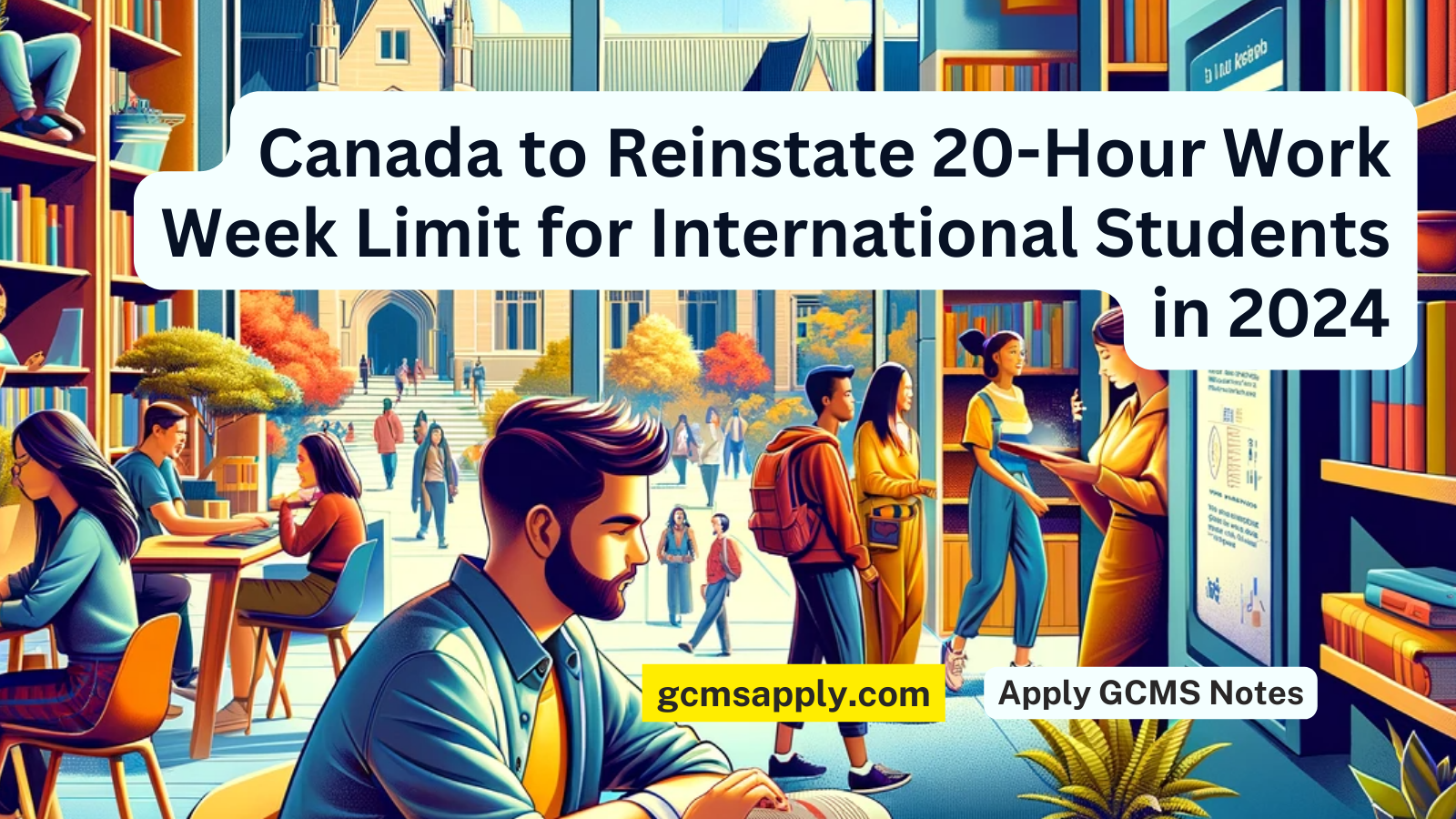 Ottawa, Canada – The Canadian government will be reinstating the 20-hour per week work limit for international students from January 1, 2024. This follows the conclusion of a pilot program that temporarily allowed eligible students to work beyond this limit.
Background of the Pilot Program In the fall of 2022, Immigration, Refugees and Citizenship Minister Sean Fraser introduced a pilot program that lifted the 20-hour work week cap for eligible post-secondary students. This initiative, aimed at providing international students with more opportunities to gain work experience in Canada and to support the country's post-pandemic economic growth, started in November 2022 and is set to conclude on December 31, 2023.
Who Could Work More Than 20 Hours Per Week From November 15, 2022, until December 31, 2023, international students could work more than 20 hours per week off campus during class sessions if they met certain conditions:
For those who applied for a study permit (or extension) on or before October 7, 2022:

Study permit holders.Those with expired permits but maintaining status and studying full-time (or part-time in the final academic semester).Approved for a study permit but haven't arrived in Canada yet.

Additional Requirements:

Present in Canada or re-entered by December 31, 2023.
Specific work conditions printed on the study permit.

For study permit extension applicants after October 7, 2022:

If the original study permit expires between November 15, 2022, and December 31, 2023, they could work more than 20 hours until the permit's expiration.

Additional Requirements:

Application for the original permit received on or before October 7, 2022.
Full-time (or part-time in final semester) study at a Designated Learning Institution (DLI).
Specific work conditions on the study permit.
Return to Pre-Pandemic Rules With the program ending, international students will again be limited to working 20 hours per week during school terms. This reinstatement may impact students financially, as the cost for international students for an undergraduate degree program in Canada is significantly higher compared to Canadian students.
No Official Confirmation on Permanent Policy Changes As of now, there has been no official confirmation regarding any permanent changes to this policy. The program's future, including any potential extensions or expansions, will be communicated publicly by the Canadian government. International students and employers are advised to stay informed about any updates from Immigration, Refugees and Citizenship Canada.
Advisory for International Students Students are encouraged to plan accordingly and keep abreast of any new information regarding work permit regulations and study permits in Canada.
Note: This is a developing story and will be updated as more information becomes available.
If you have applied through Express Entry and still waiting for your decision, please get GCMS notes to know where is your application is stuck.