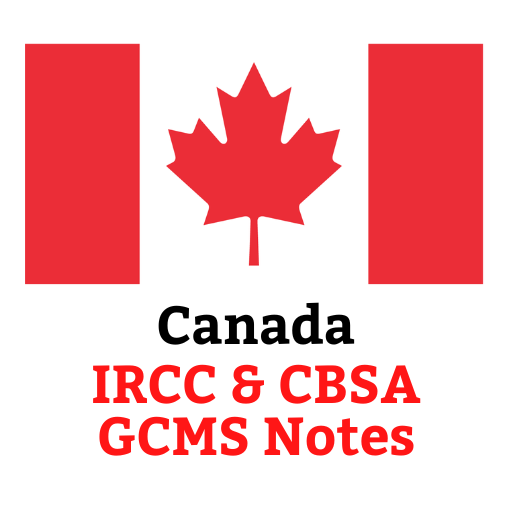 Introduction to GCMS Notes
To obtain more detailed information on your application status and progress from IRCC, you can request GCMS Notes. GCMS notes are a way for applicants to receive the most specific updates on their application, including information on the immigration office (IRCC) and officer handling it, and the status and reason for the status of the application.
The GCMS note provides applicants with a comprehensive overview of their application, including everything submitted and gathered by IRCC. This includes:
Details of their application, such as the date it was received and opened, the code of the assigned immigration officer, its status, and the reason for the status;
Information about the applicant gathered by IRCC; and
Any information submitted by a third-party representative to IRCC.
Getting your GCMS Notes
Accessing GCMS notes can be a challenging process, which is where GCMSApply.com comes in. Our company is a leading service provider that assists clients in obtaining their GCMS notes and entire file notes from IRCC and the Canada Border Services Agency (CBSA). We believe in providing an easy, efficient, and secure way for individuals to access their GCMS notes and have a team of experienced professionals who are dedicated to delivering high-quality service.
Our user-friendly platform makes it simple for clients to request their GCMS notes, and our secure payment system ensures the protection of personal and financial information. Our goal is to make the process of obtaining GCMS notes as stress-free as possible for our clients, whether they are individuals, lawyers, or representatives.
At GCMSApply, we believe in transparency and open communication. Our representatives are always available to answer any questions and provide the necessary information to make informed decisions. We are constantly working to improve our services and stay up-to-date with the latest developments in the immigration and border services industry. You will be able to order GCMS notes from outside Canada. Applying at GCMSApply.com will assist clients to reduce processing time to apply for GCMS notes from India or any other part of the world. GCMS application process at GCMSApply.com is faster comparing to the other service providers.
If you're in need of obtaining your GCMS notes, GCMSApply.com is here to help. Our commitment to excellence and dedication to serving clients sets us apart and makes us the best choice for accessing your GCMS information. Don't hesitate to contact us if you have any questions or comments. We look forward to serving you and helping you access the information you need.
Get GCMS Notes Now: order GCMS notes from outside Canada