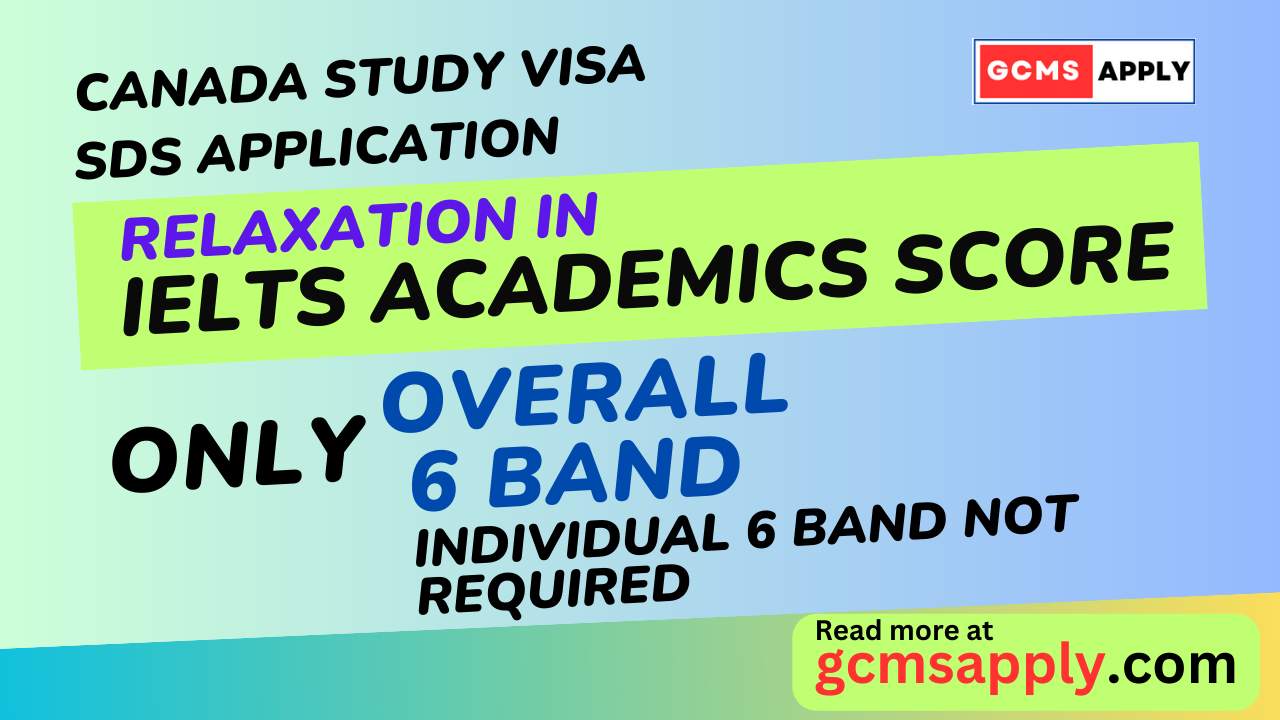 The Immigration, Refugees and Citizenship Canada (IRCC) recently announced changes to the English test requirements for students applying for a Study Permit in Canada through the Student Direct Stream (SDS) program. These changes, effective from 10th August 2023, make it easier for students to apply for a Study Permit by revising the IELTS Academic band score requirements. This report provides a detailed overview of the new IELTS Academic band score requirements for SDS applications and discusses the implications of these changes.
Previous IELTS Academic Band Score Requirements for SDS applications:
Prior to 10th August 2023, applicants using the IELTS Academic test for SDS applications were required to achieve a minimum band score of 6.0 in each of the four individual skills: Reading, Listening, Writing, and Speaking. This meant that test takers had to demonstrate proficiency in each of these areas to meet the English language requirements for the SDS program.
New IELTS Academic Band Score Requirements for SDS Application:
Under the revised requirements, IELTS Academic test takers applying for SDS after 10th August 2023 will no longer need to achieve a minimum score of 6.0 in each individual skill. Instead, a minimum overall band score of 6.0 will be sufficient. This means that applicants can compensate for any weaknesses in certain skills by performing exceptionally well in others, as long as the overall band score meets the minimum requirement.
Rationale for the Changes:
The change in the IELTS Academic band score requirements reflects a more holistic consideration of a test taker's English proficiency. By removing the specific minimum scores for each skill, the IRCC acknowledges that applicants may excel in certain areas while needing additional support in others. This approach provides a more inclusive pathway for international students to pursue their academic ambitions in Canada, recognizing their overall English language ability rather than focusing solely on individual skills.
Earlier IRCC approved four new English language tests for Student Direct Stream (SDS)
Read more about Five Common Reasons for Canada Study Visa Refusal
Reference: Canada Gazette, Part 1, Volume 157, Number 21: GOVERNMENT NOTICES