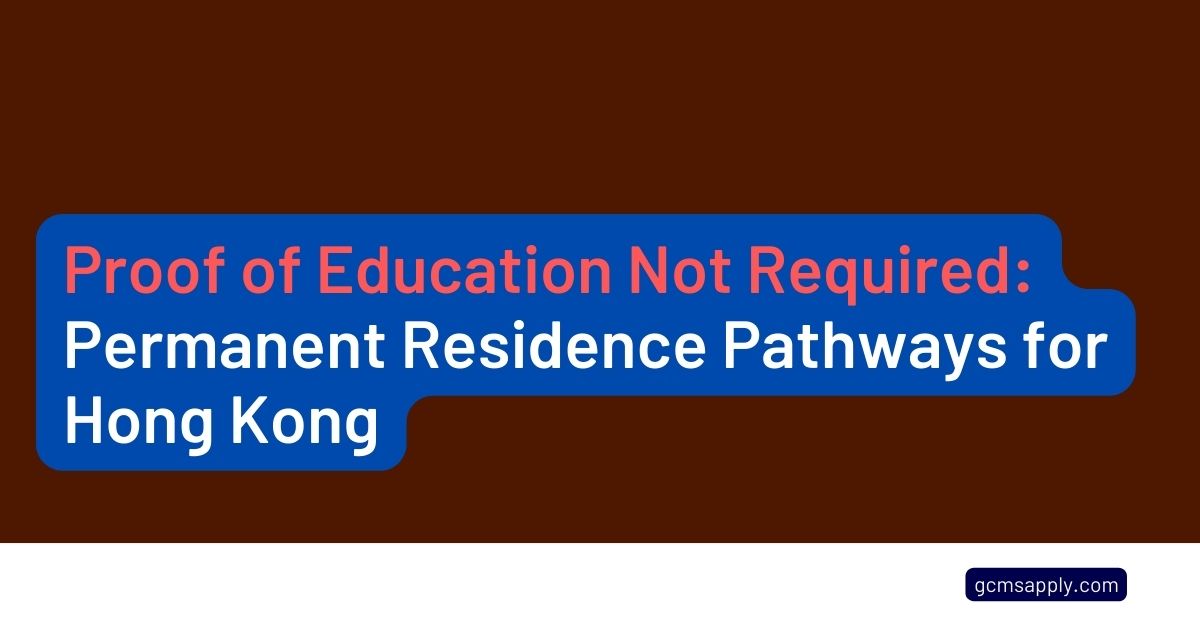 Title: Canada Simplifies Permanent Residence Pathways for Hong Kong Residents by Removing Education Requirement
In a recent announcement, the Canadian government revealed its decision to eliminate the education requirement under the Canadian work experience stream (Stream B) of the Hong Kong permanent residence pathways. This change, which will come into effect on August 15, 2023, aims to make it easier for Hong Kong residents to stay and work in Canada.
The Significance of the Change:
Under the existing permanent residence pathways for Hong Kong residents, individuals were required to possess at least one year of post-secondary education to be eligible for Stream B. However, this education requirement will be removed, allowing a broader range of individuals to qualify for permanent residency.
Expanded Opportunities for Hong Kongers:
The removal of the education requirement opens up new possibilities for Hong Kong residents who do not meet the previous criteria. This change acknowledges the diverse skills and experiences of individuals, enabling a greater number of people to pursue permanent residency in Canada.
Stream B of the Hong Kong permanent residence pathways is designed for individuals who possess at least one year of full-time work experience in Canada. By eliminating the education requirement, the Canadian government aims to attract more skilled workers from Hong Kong, contributing to the country's economic growth and cultural diversity.
Benefits of Permanent Residency in Canada:
Obtaining permanent residency in Canada offers numerous advantages to individuals and their families. Some of the benefits include access to universal healthcare, quality education for children, employment opportunities, and the option to become a Canadian citizen in the future.
Additionally, permanent residents enjoy the freedom to live, work, and study anywhere in Canada, providing them with a secure and stable environment to build their lives and contribute to their chosen communities.
Next Steps and Application Process:
Hong Kong residents interested in pursuing permanent residency in Canada through Stream B can start preparing their applications in advance of the August 15, 2023 implementation date. The application process involves meeting the required work experience criteria, demonstrating language proficiency, and fulfilling other standard immigration requirements.
Canada's decision to remove the education requirement under Stream B of the Hong Kong permanent residence pathways demonstrates the country's commitment to welcoming skilled workers and providing opportunities for individuals from around the world. This change not only benefits Hong Kong residents seeking to establish their lives in Canada but also contributes to the country's cultural diversity and economic prosperity.
Read more: Canada visa-free travel for 13 new countries