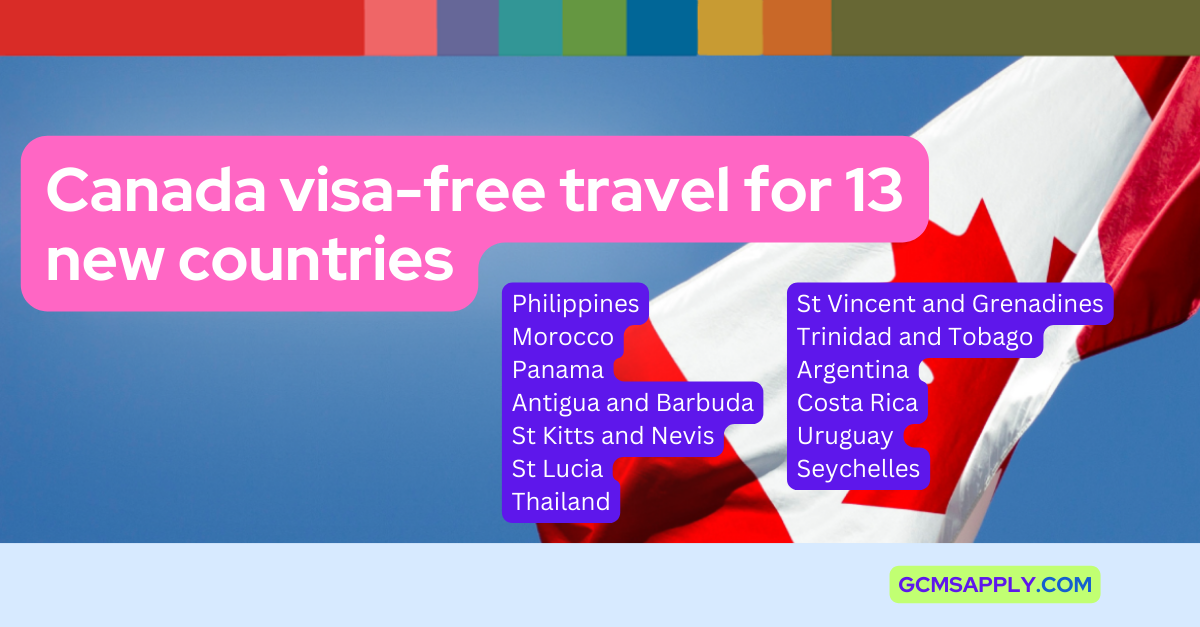 Sean Fraser, the Minister of Immigration, Refugees and Citizenship, made an announcement in Winnipeg today regarding the introduction of visa-free travel. As a result of this announcement, citizens from 13 countries will now have the ability to travel to Canada by air without the need for a Temporary Residence Visa. However, it's important to note that this privilege applies only to travelers from these countries who have either held a Canadian visa within the past 10 years or who currently possess a valid non-immigrant visa from the United States. The eligible countries whose passport holders can take advantage of this new policy include:
Philippines
Morocco
Panama
Antigua and Barbuda
St Kitts and Nevis
St Lucia
St Vincent and Grenadines
Trinidad and Tobago
Argentina
Costa Rica
Uruguay
Seychelles
Thailand
Canada offers visa-free travel to over 50 countries, although most of them require an Electronic Travel Authorization (eTA) if they are arriving by air.
However, citizens of the United States do not need an eTA or a visa to enter Canada, unless their intention is to work or study in the country.
For nationals of countries that are not exempt from obtaining a visa, they must apply for a Temporary Residence Visa (TRV), also known as a visitor visa.
A TRV allows individuals to visit Canada for a period of up to six months, although the duration may vary for certain foreign nationals.
It's important to note that arriving in Canada with a TRV does not grant permission to work or study in the country. Upon entry, individuals may be asked to provide evidence that their visit to Canada is temporary, such as for tourism or visiting family.