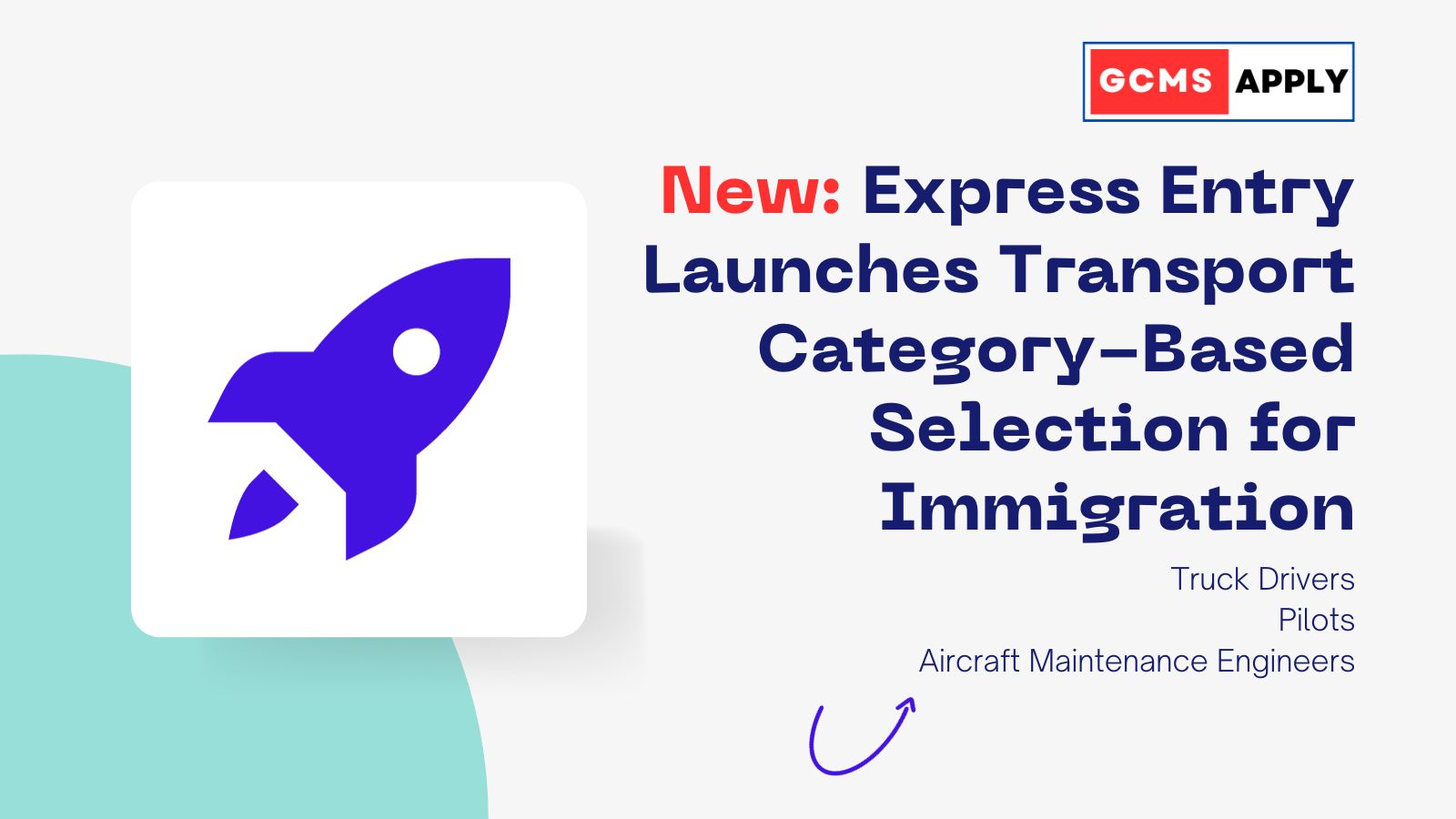 Ottawa, September 18, 2023 – In a significant move aimed at addressing labor shortages and supporting Canada's economic goals, the Honourable Marc Miller, Minister of Immigration, Refugees and Citizenship, announced today the initiation of the first round of invitations for Express Entry's Transportation category-based selection. This new approach, implemented by Immigration, Refugees and Citizenship Canada (IRCC), will focus on attracting skilled talent with expertise in the transportation sector, including commercial truck drivers, pilots, and aircraft assembly workers.
Canada's Express Entry system, a flagship application management system for permanent immigration, has been revamped through category-based selection, introduced on May 31, 2023. This process prioritizes candidates with specific work experience or French language proficiency, aligning with the country's economic priorities.
Minister Marc Miller stated, "As Canada grows its economy, we're committed to improving transport and infrastructure to ensure the safe and efficient movement of goods and passengers across the country. Category-based selection helps us invite newcomers with experience in transport occupations to fill significant labor gaps and ensure the future success of the Canadian transport sector. I look forward to welcoming more skilled workers to our country, as their knowledge and expertise are invaluable, to meet our labor market needs."
This innovative approach is expected to bolster the transportation sector, which is vital to Canada's economy. The Honourable Pablo Rodriguez, Minister of Transport, emphasized the importance of this initiative, saying, "The transportation sector is crucial to our economy, and if we want to keep things moving, we need to invest in the people that move travelers and transport our goods. With this new initiative, we are helping address a critical skills shortage while also attracting new, talented people to communities across Canada. Truck drivers, pilots, aviation mechanical engineers, and seafarers play a critical role in our economy and Canadians' lives. Filling vacancies in these professions will boost economic growth and create stronger and more resilient supply chains."
Express Entry's category-based selection rounds, including those for transport occupations, will continue throughout the year, alongside general and program-specific invitation rounds.
Quick Facts:
Express Entry is Canada's flagship application management system for permanent immigration through programs such as the Federal Skilled Worker Program, the Canadian Experience Class, the Federal Skilled Trades Program, and a portion of the Provincial Nominee Program.
In June 2022, changes were made to the Immigration and Refugee Protection Act to allow for the selection of immigrants based on key attributes that support economic priorities, such as specific work experience or knowledge of French.
On May 31, 2023, the Honourable Sean Fraser, former Minister of Immigration, Refugees and Citizenship, announced the launch of category-based selection, a new process to welcome skilled newcomers with work experience in priority jobs as permanent residents.
The categories were determined following extensive consultations with provincial and territorial partners, stakeholders, and the public, as well as a review of labor market needs. A complete list of eligible jobs for the new categories is available on the IRCC website.
Under the Canada–Québec Accord, Quebec establishes its own immigration levels. From 2018 to 2022, admissions under the federal high-skilled programs, including the Federal Skilled Worker Program, the Canadian Experience Class, and the Federal Skilled Trades Program, accounted for 34% to 40% of overall French-speaking admissions outside Quebec.
Canada's commitment to attracting top global talent and addressing labor shortages through category-based selection reflects its dedication to building a stronger and more prosperous future for the nation.