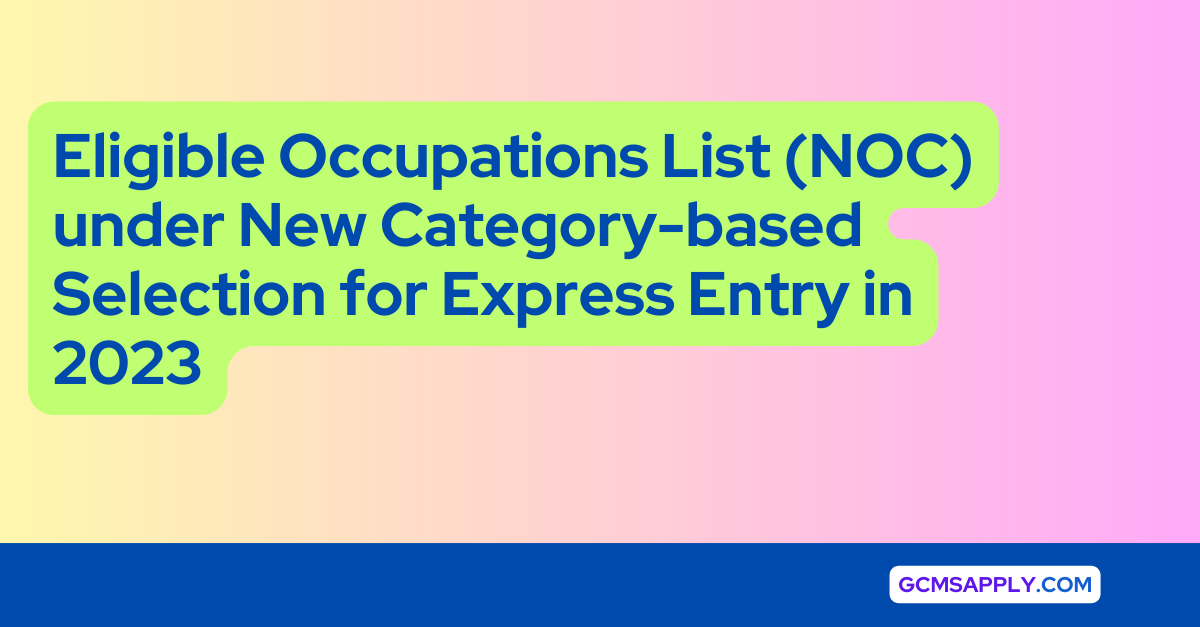 The Minister of Immigration for Canada, Sean Fraser, has revealed the introduction of selection draws based on specific categories for candidates applying through the Express Entry program. The Immigration Refugees and Citizenship Canada (IRCC) will prioritize candidates with significant expertise in the French language or work experience in the following sectors:
French-language proficiency
Healthcare occupations
Science, Technology, Engineering, and Math (STEM) occupations
Trade occupations
Transport occupations
Agriculture and agri-food occupations
These categories have been chosen for the year 2023.
In order to receive an invitation through a category-based round, you are required to fulfill the following criteria:
Meet the minimum requirements for Express Entry, including eligibility for one of the three immigration programs it encompasses.
Fulfill all the specified requirements mentioned in the instructions for that particular round.
During a category-based round of invitations, the following actions will be taken:
Candidates in the pool who meet the category requirements will be ranked.
Top-ranking candidates will be invited to apply for permanent residence.
Requirements for the French-language proficiency category eligibility are as follows:
Possess French-language test results indicating a minimum score of 7 in all four language abilities as per the Niveaux de compétence linguistique canadiens.
Fulfill all the requirements specified in the instructions provided for that particular round.
For comprehensive details regarding eligibility, please refer to the instructions accompanying each round.
Requirements for eligibility in the healthcare occupations category are as follows:
Acquire a minimum of six months of continuous work experience (either in Canada or internationally) within the past three years in a single occupation listed in the provided table.
Satisfy all the requirements mentioned in the instructions for the specific round.
Comprehensive details regarding eligibility can be found in the instructions provided for each round.
Requirements for eligibility in the Science, Technology, Engineering and Math (STEM) category are as follows:
Requirements for eligibility in the Trade category are as follows:
Requirements for eligibility in the Transport occupations category are as follows:
Requirements for eligibility in the agriculture and agri-food occupations category are as follows: