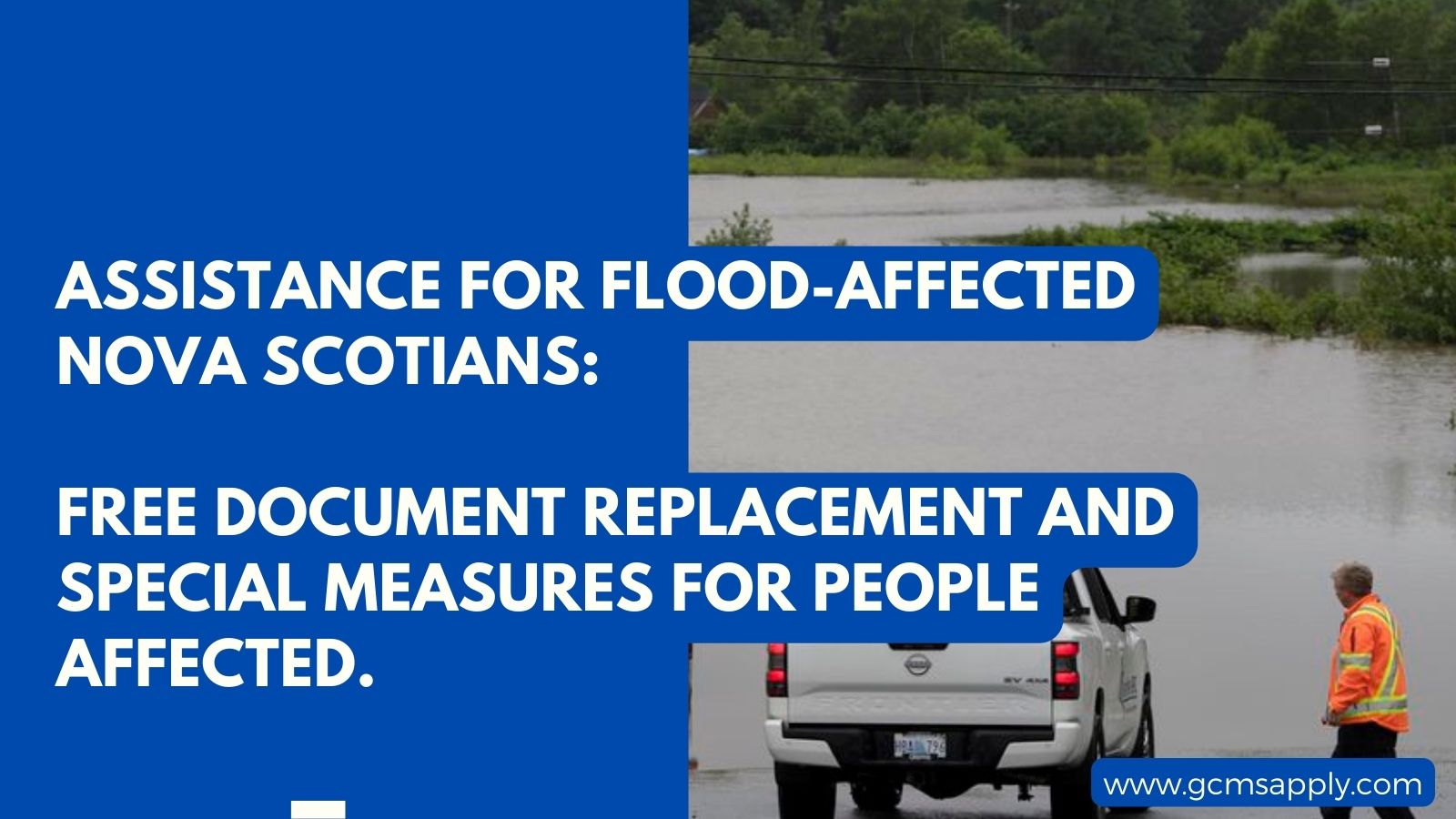 In response to the severe flooding in Nova Scotia, the Government of Canada is taking swift action to assist communities and their residents. The Honourable Sean Fraser, Minister of Immigration, Refugees, and Citizenship, has introduced special measures to aid those impacted by the floods, addressing the need for document replacement and status extensions within the country.
Under these measures, Immigration, Refugees, and Citizenship Canada (IRCC) will provide free replacement documents to Canadians, permanent residents, and temporary residents in Nova Scotia who have been directly affected by the disaster. This includes lost, damaged, destroyed, or inaccessible items such as permanent resident cards, proof of citizenship, Canadian citizenship certificates, Canadian passports, and other travel documents.
Furthermore, individuals such as international students, temporary foreign workers, and visitors directly impacted by the flooding, with statuses set to expire by November 30, 2023, will have the opportunity to extend or restore their status in Canada without any charges. This ensures that temporary workers, unable to work due to workplace closures, can maintain their status until operations resume. Similarly, international students facing delays or cancellations in their classes can extend their study permits, enabling them to complete their studies without any adverse consequences.
These special measures will remain in effect until November 30, 2023, providing ample time for Canadians, permanent residents, and temporary residents to resolve document or status-related issues, allowing them to prioritize their families, homes, and communities during this challenging time.
Reference: Free replacement documents for Canadians and special measures for people affected by flooding in Nova Scotia – Canada.ca