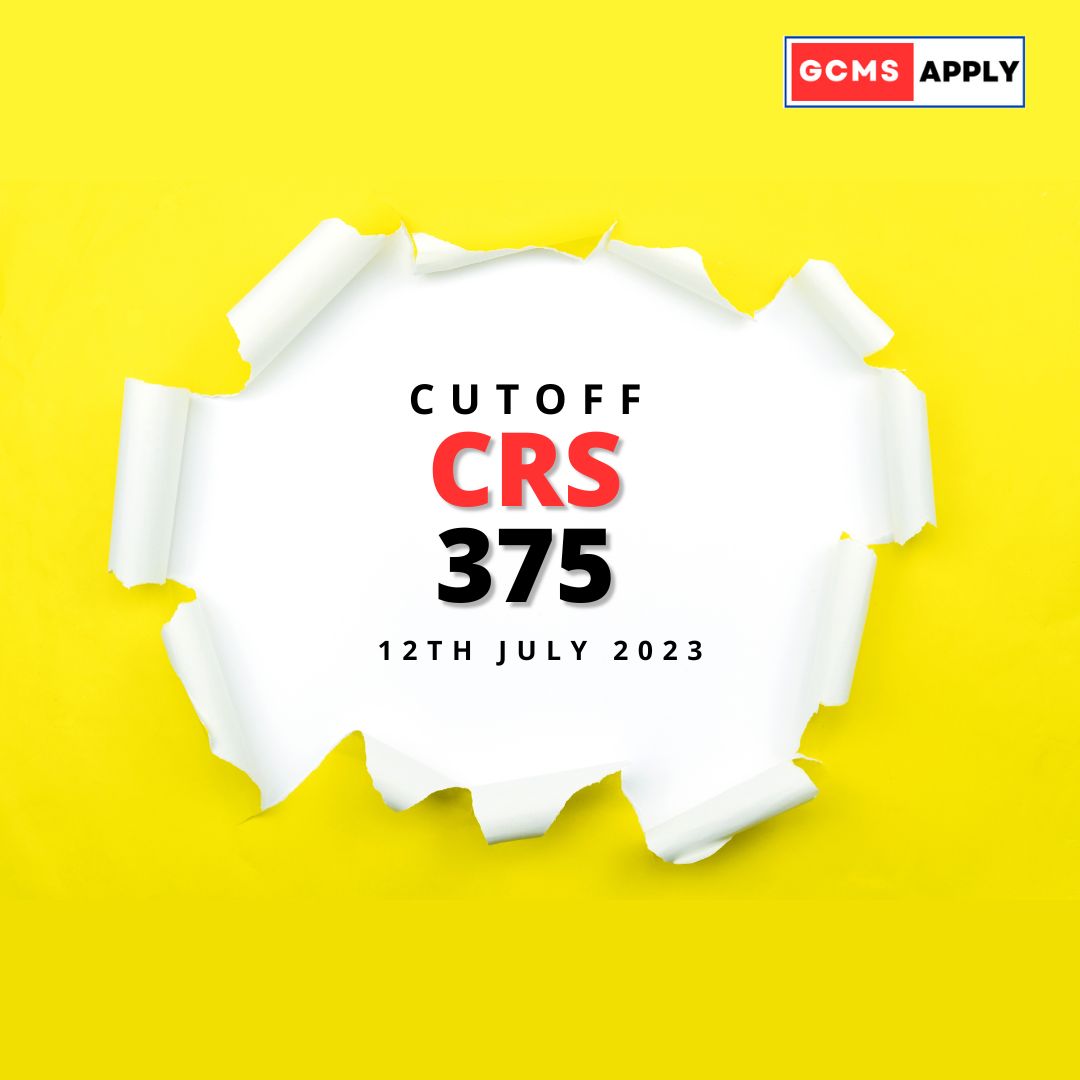 Latest Rounds of Invitation– French language proficiency
Canada has invited 3800 candidates to apply for permanent residence in the sixth Express Entry draw of July 2023. The draw was held on July 12, 2023 at 13:36:01 UTC, and was from French language proficiency draw.
Minimum CRS 375
CRS Cut-off Score and Tie-breaking Rule
The minimum Comprehensive Ranking System (CRS) score required to receive an invitation to apply (ITA) in this draw was 375. This marks the Sixth draw of July 2023.
The tie-breaking rule for this draw is June 15, 2023 at 23:49:05. This means that candidates with a CRS score of 375 or higher who submitted their profile before this date and time received an ITA in this draw.
Earlier IRCC held Express Entry Rounds of Invitations- French Language- Lowest CRS- 439.