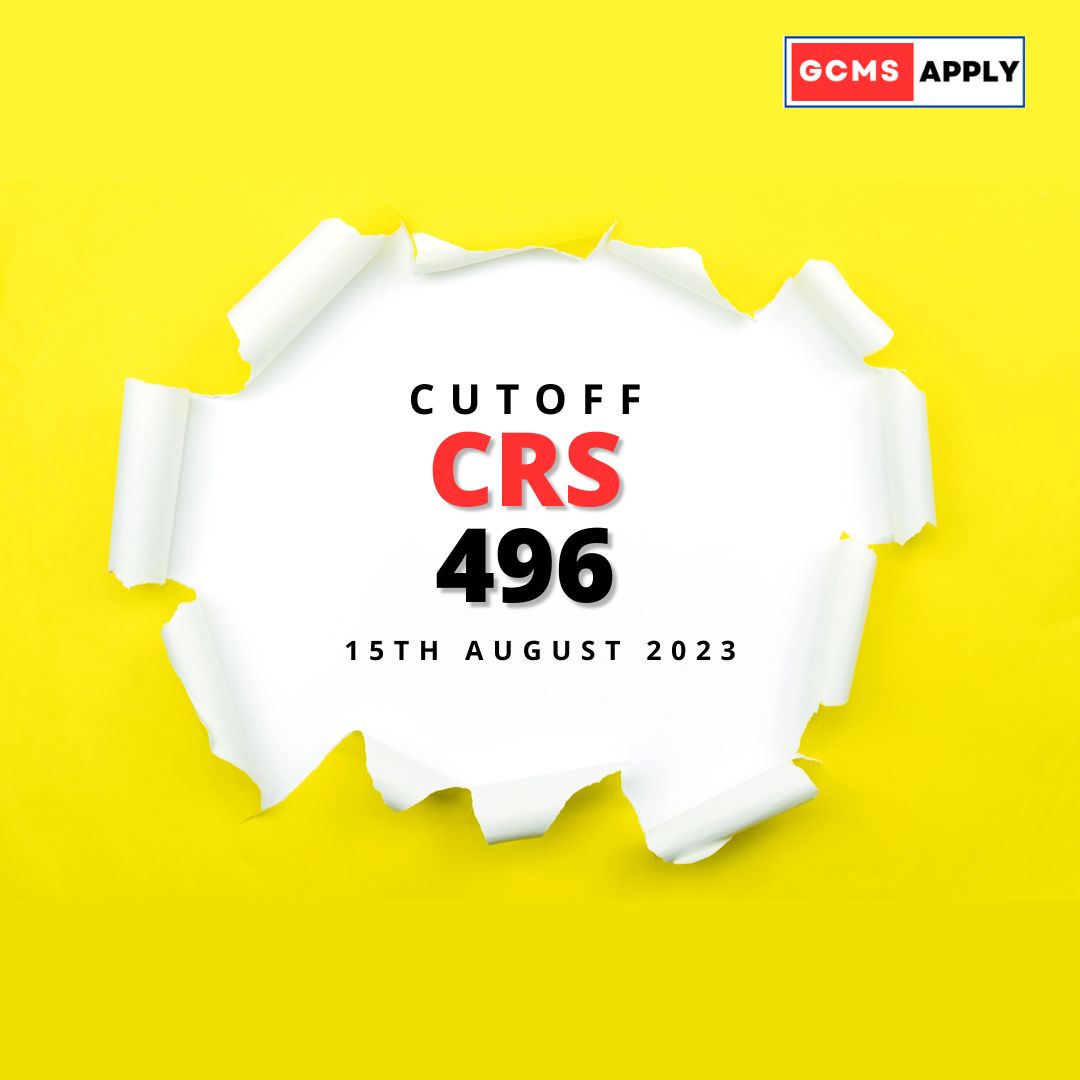 In the latest Canada Express Entry draw held on August 15, 2023, a substantial number of 4,300 candidates were issued invitations to apply for permanent residence. This draw, which targeted candidates with no specified program, featured a Comprehensive Ranking System (CRS) score requirement of 496 points or above. The draw continued the trend of inviting a large number of candidates, reflecting Canada's ongoing commitment to welcoming skilled immigrants from around the world.
Key details of the draw are as follows:
Category: No Program Specified
Number of Invitations Issued: 4,300
Rank Required to be Invited: 4,300 or above
Date and Time of Round: August 15, 2023 at 14:23:51 UTC
Tie-breaking Rule: August 01, 2023 at 12:59:52 UTC
The CRS cut-off of 496 points indicated that candidates with competitive qualifications and skills were invited to apply for permanent residency. The tie-breaking rule ensured that candidates with the same CRS score were prioritized based on the date and time they submitted their Express Entry profiles.
| Date | Category | Total ITAs | Minimum CRS Required | Tie-breaking Rule |
| --- | --- | --- | --- | --- |
| August 15, 2023 | No Program Specified | 4,300 | 496 | August 01, 2023 at 12:59:52 UTC |
| August 3, 2023 | Trade Occupations (2023-1) | 1,500 | 388 | June 07, 2023 at 07:03:08 UTC |
| August 2, 2023 | French Language Proficiency (2023-1) | 800 | 435 | July 31, 2023 at 09:57:30 UTC |
| August 1, 2023 | No Program Specified | 2,000 | 517 | July 30, 2023 at 13:25:02 UTC |
This draw follows previous draws in August, which saw invitations issued under different categories such as Trade Occupations, French Language Proficiency, and the general "No Program Specified" category. Canada's Express Entry system remains a dynamic and accessible pathway for skilled workers and their families to establish themselves in the country.
The diversity of categories and the consistent invitation of candidates with varying CRS scores highlight Canada's dedication to selecting candidates who possess the skills and attributes that align with the nation's economic and labor market needs. As a result, candidates who received invitations have the opportunity to contribute to Canada's economy and society while enjoying the benefits of permanent residency.
Candidates who received invitations in this latest draw can now proceed with their application process for permanent residence. As they navigate through the application requirements and procedures, they move closer to realizing their goal of becoming permanent residents of Canada, a nation known for its inclusivity, opportunities, and high quality of life.