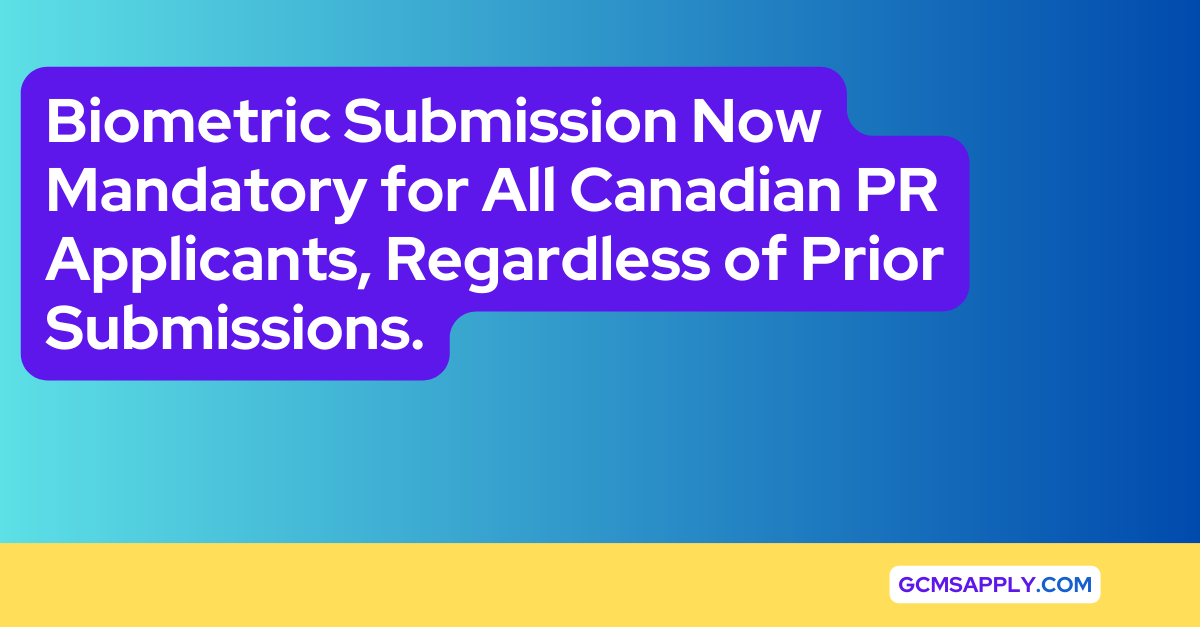 Starting from June 14, 2023, the temporary exemption policy for certain foreign nationals applying for Canadian PR (permanent residency) from submitting biometrics has been discontinued by the IRCC. As a response to the COVID-19 pandemic, the IRCC implemented a policy within the Global Case Management System (GCMS) that eliminated the requirement for PR applicants to re-submit their biometrics if they had already provided them within the past 10 years while applying for a temporary resident status.
According to an official update from the IRCC program delivery, this interim public policy will no longer apply to PR applications submitted on or after June 14, 2023.
Biometrics refer to the unique physical traits of an individual, such as fingerprints and photographs, which are required for Canadian immigration purposes.
Under the interim provision implemented during the COVID-19 pandemic, foreign nationals applying for PR were exempt from providing biometric information if they had previously submitted it for an immigration or visa application within the past ten years.
Until June 14, 2023, PR applications meeting the above criteria were processed without the need for biometrics.
However, as of that date, all foreign nationals seeking PR, including those on work permits like yourself, must now submit their biometric data, regardless of whether they provided it four years ago.
If you fall within the age range of 14 to 79 and plan to apply for PR under the family class, economic class, or refugee category after June 14, 2023, you will need to provide your fingerprints, even if your previous biometrics are still valid.