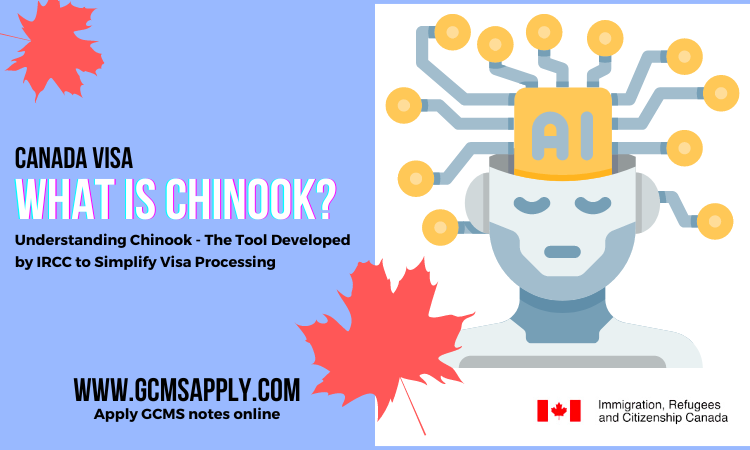 Chinook is a tool using by Immigration, Refugees and Citizenship Canada (IRCC) to simplify the visa processing for temporary residents. It is based on Microsoft Excel and aims to increase efficiency and improve client service by decreasing the impact of system and broadband latency. This, in turn, helps to improve processing times.
Chinook displays information stored in IRCC's processing system and system of record, the Global Case Management System (GCMS), in a user-friendly way. It simplifies the visual representation of a client's information, making it easier for GCMS users to process applications.
It is important to note that Chinook does not make decisions or assess applications. IRCC officers continue to review all client-submitted information to ensure informed and fair decisions. It is always an IRCC officer who makes the final decision on an application, not the Chinook tool.
Chinook is not mandatory for IRCC officers and does not fundamentally alter the decision-making process. It is simply a tool that offers a consolidated view in a more user-friendly way, instead of a multiple screen layout of the application's information.
Chinook was officially launched in 2019 after being piloted in processing offices in 2018. It reduces the time spent uploading and reviewing information on multiple screens in GCMS, which is especially important in countries where computer bandwidth is slow.
Chinook is built in a modular way and can support different steps in the process of assessing an application, depending on the module. It can assist IRCC with steps such as file management, indicator management, and pre- and post-decision management.
Chinook does not store any data or client information. Officers must record all decisions in GCMS, which remains the system of record. IRCC officers who use Chinook provide all necessary training and support related to Chinook before other officers have access to the tool.
In December 2020, a sample study for overseas migration offices showed an 18-30% gain in efficiency, decreasing the impacts of system and broadband latency and allowing for shorter review time per application, hence increasing productivity.
It is important to understand that visa refusal and approval rates will vary from year to year. All applications are considered on a case-by-case basis, based on the specific facts presented by the applicant. Chinook does not fundamentally alter the decision-making process.
Reference: CIMM — Chinook Development and Implementation in Decision-Making – February 15 & 17, 2022 – Canada.ca